We are a company based in Taipei, Taiwan formed for the pursuit of superior quality audio reproduction.
The goal of Sideways Eight Audio Labs is to create exclusive handcrafted vacuum tube audio equipment, including phono stages, pre-amplifiers, single-ended and push-pull amplifiers, and headphone amplifiers. We combine modern circuit techniques with the highest quality component parts.
Our designs represent the culmination of knowledge gained from fifteen years of experimentation and evaluation. We will not try to wow you with DC to 100MHz bandwidth or
0.0000001% distortion
specifications but we strive to impress you with the dynamic sound quality that is distinctively expressed in live performances and bring you the joy of those experiences.
We are also very excited to be representing MagneQuest/Peerless transformers in Taiwan and Asia. Michael LaFevre's creations are some of the finest sounding transformers ever made. The quality and finish of the entire MQ/Peerless line of transformers are superb and befitting the ultimate vacuum tube audio devices. Sideways Eight Audio Labs uses MQ/Peerless transformers exclusively in our handcrafted products.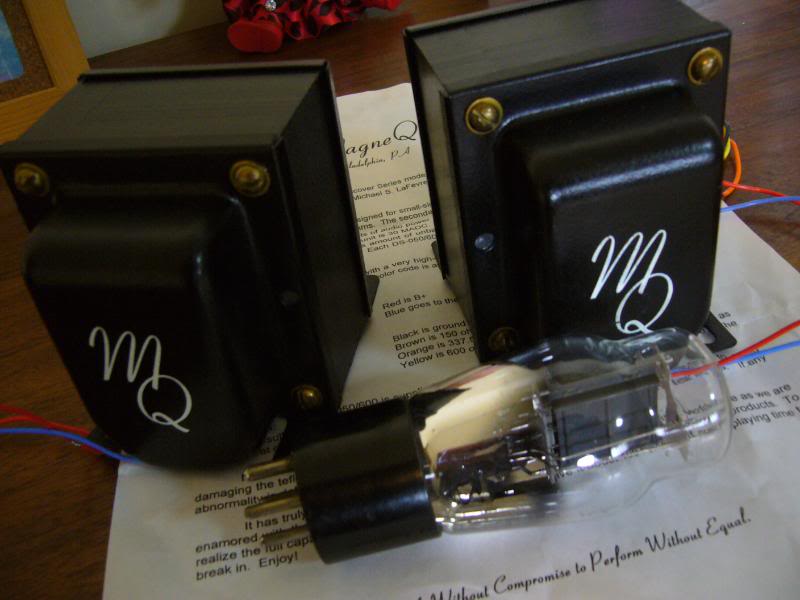 Our website will feature our finished products as well as documentation of single-ended and push-pull designs for the adventurous DIY enthusiasts.
Please visit often for the latest updates.